A friendly atmosphere at a unique location
The monumental restaurants, the teaching hotel and our multi-functional rooms are available to everyone!
---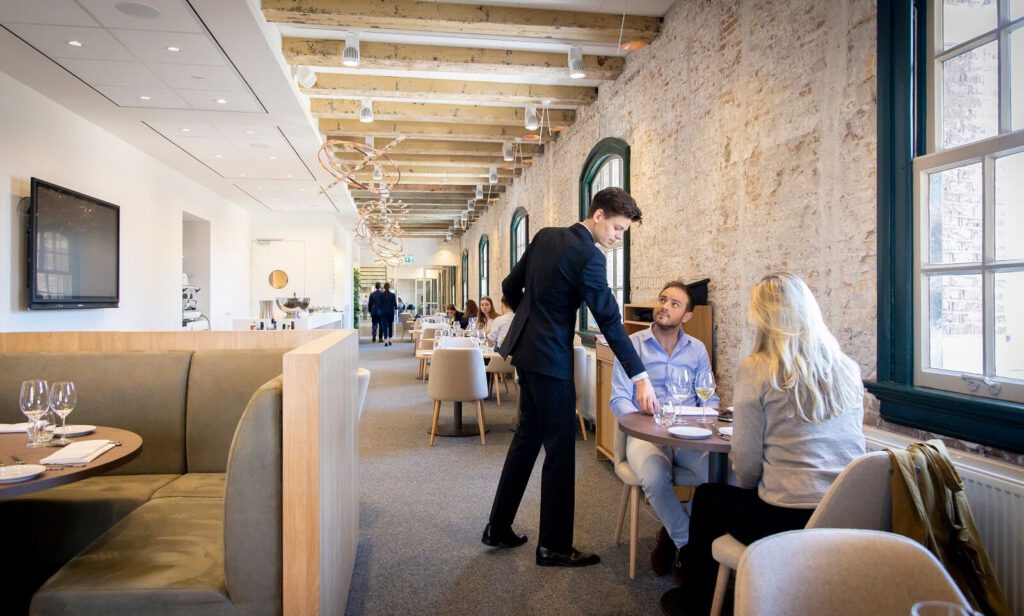 SEELIG KAZERNE
The former Seelig kazerne (barracks) and its listed buildings have been converted into a beautiful teaching location where hospitality is highly valued. The unique practice facilities are operated by our students in combination with this perfect location, a history and the best facilities tell the story of teaching in the future. Booking is fast and easy now. How real can education be!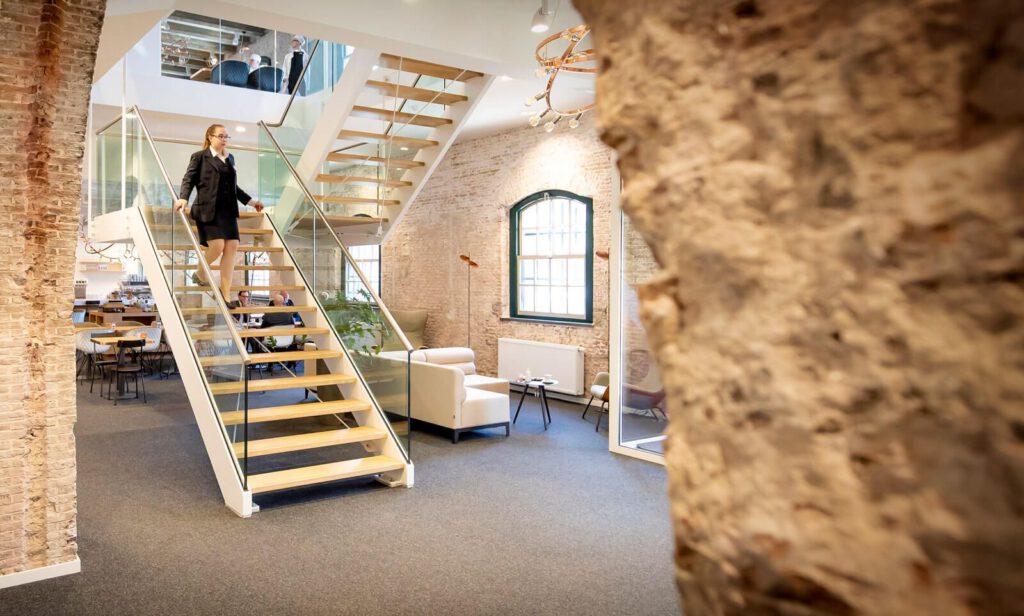 ABOUT US
The new campus in Breda is part of De Rooi Pannen, a vocational college with vmbo and mbo courses in the field of Commerce, Hospitality, Tourism & Leisure, Design and Marketing & Events. The school has branches at Tilburg, Eindhoven and Breda. In March 2019 the sections of Hospitality and Tourism & Leisure at Breda moved to the former Seelig Kazerne (Barracks).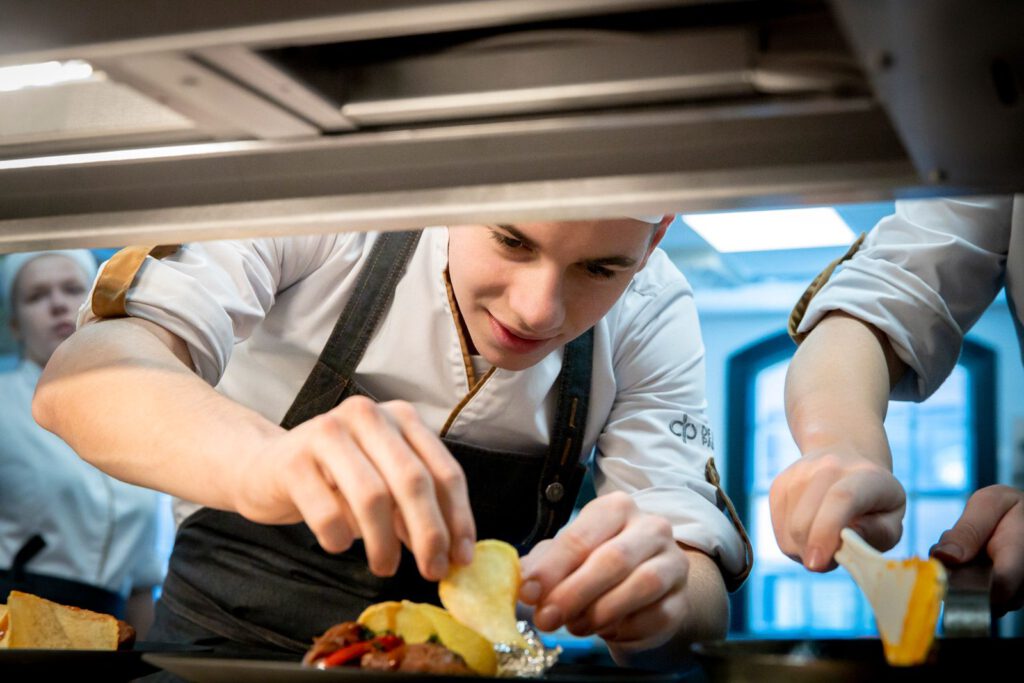 LEARNING BY DOING
The new campus offers our students excellent practice facilities and challenging education to enable them to learn the "real" practice at school. Learning at the De Rooi Pannen is based on three pillars: small scale approach, aimed at the practice and entrepreneurial students.
Klein Arsenaal
The Klein Arsenaal (from 1836) is operated by the Tourism & Leisure department. In this building you will find the Tourist Office, a theatre and there are several possibilities to organise meetings.
In addition we have the brasserie REDUIT located at the department of Tourism & Leisure.
Do you want to know more about the whole story of the De Rooi Pannen? Go to www.derooipannen.nl
Want to know more?
As a prospective guest you may be interested in the possibilities we can offer. Or do you have a special question or wish? Please, do not hesitate to contact one of our departments. On the website you will find the topic you are looking for and the contact details of the relevant department on the subpages. We hope to meet you soon at our practice facilities to enable our students to offer you a splendid experience.