Dreaming away delightfully at a top location in Breda?
Who says you cannot have a five-star experience in a Teaching hotel?
The Teaching hotel is run by our students. Are you staying in Breda for the weekend? Or do you have to attend a business conference in the area during the week? You are most welcome in our Teaching Hotel to stay a night in one of our 16 beautiful hotel rooms. We wish you a pleasant stay in advance!
---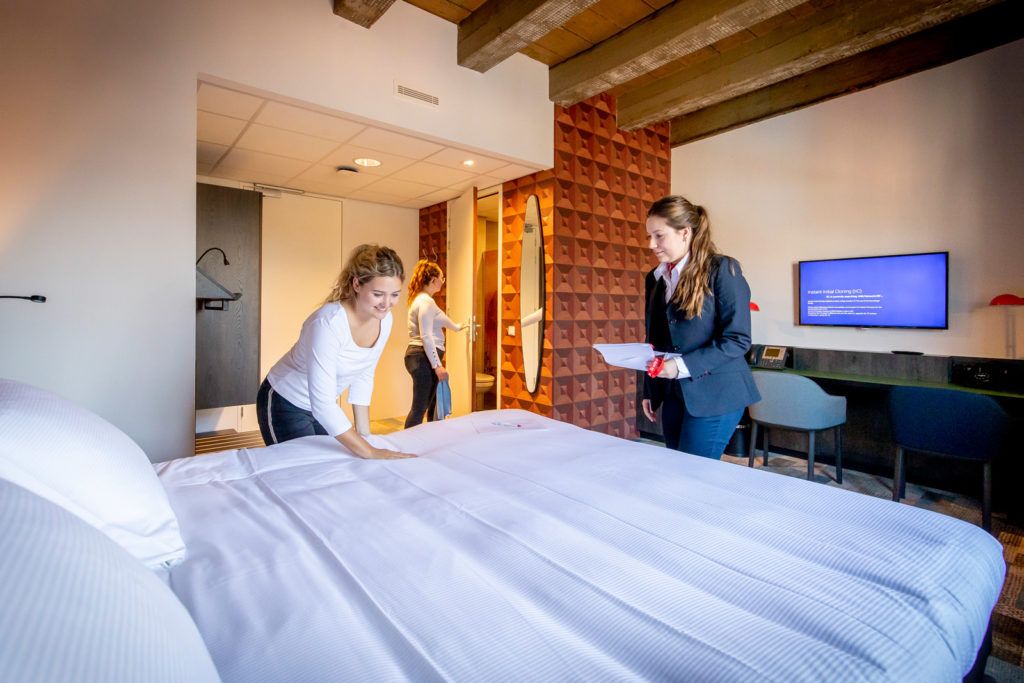 TEACHING HOTEL
At a unique location in the city centre of Breda you can stay the night in a Kazerne (Barracks) which has been transformed into an educational institution with lots of practice facilities.
Want to know more?
Do you have a special wish or a specific question? Please, feel free to contact our Front-office of the Teaching Hotel. We also offer interesting propositions for companies who would like to book more rooms at the same time on a yearly basis. We are happy to inform you about these propositions.