Gastvrij Breda
From a characteristic barracks to a welcoming campus
It took years of searching before we found a suitable location to house our teaching departments of Hospitality and Tourism & Leisure. The reason for this search was the continuous growing number of students. The old buildings did not meet our requirements anymore. Besides, we have always had the wish to offer our courses all at the same location. When we found the Seelig Barracks, we knew this place had everything we were looking for.
We also realised at that very moment it would be a tremendous job to convert the buildings into a suitable teaching location. We only discovered during the process how much work was involved. But we are extremely proud of the end result and feel honoured we are able to revive this beautiful location. We are very grateful to all who have contributed.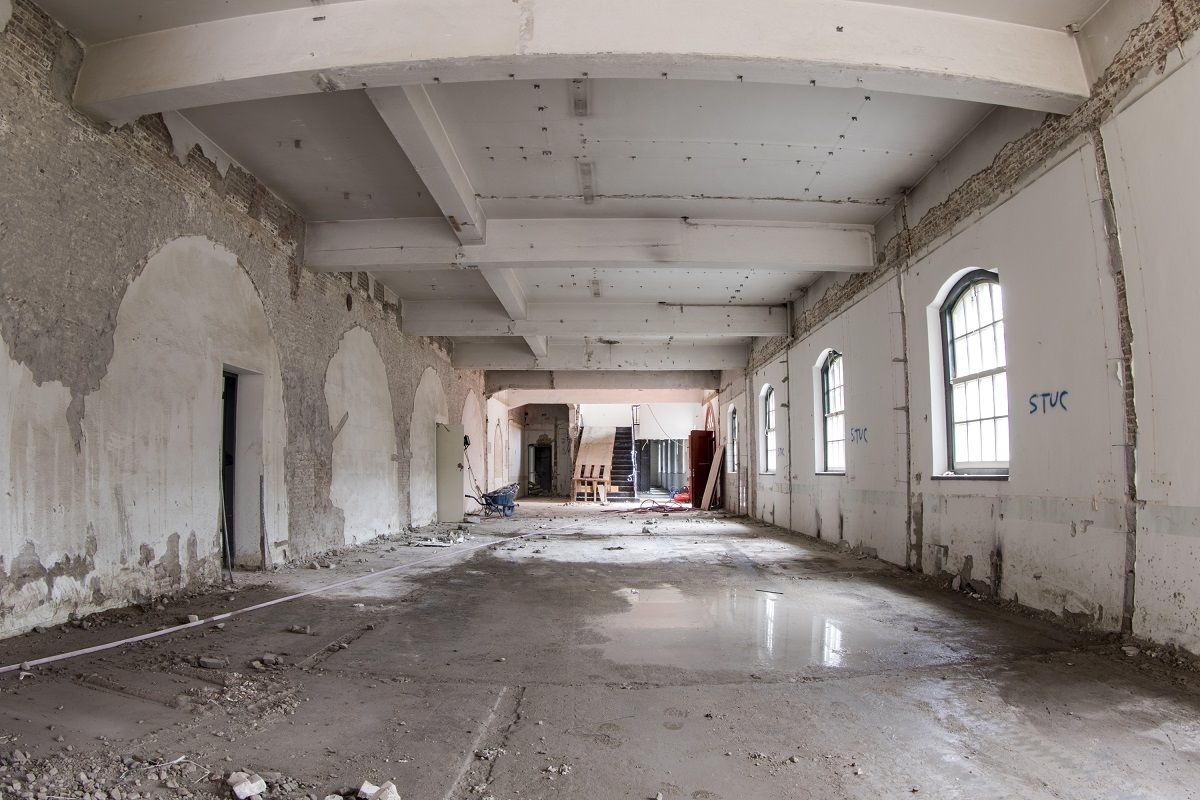 From Seelig barracks to a school building
The conversion of a former barracks into a school building was a unique project. It is the largest restauration project in the history of both De Rooi Pannen and the city of Breda. Just like our locations at Eindhoven and at Breda the practice-oriented character of our educational trainings required lots of room to teach. We succeeded in achieving this. Our Hospitality students operate and manage a hotel, three conference rooms and two restaurants. The students of the Tourism & Leisure department compose travel options, organise, for example, tours through the Seelig grounds and city walks along historic buildings.
In addition, these students gain experience in a brasserie. All the new facilities at this former barracks are now open to the public. We took care that many historic features have been maintained. Therefore a visit to the De Rooi Pannen Breda is certainly quite an experience. Everyone who is interested to see what happened behind those doors that were closed for such a long time, is most welcome.
From a characteristic barracks to a welcoming campus
A book "from A CHARACTERISTIC BARRACKS" to a WELCOMING CAMPUS" – THE TRANSFORMATION OF THE SEELIG BARRACKS is for sale at the
Tourist Office in the Klein Arsenaal at € 24.95 (unfortunately only available in Dutch)
Impression of the renovation