Fine Dining Nicolas Appèrt
Fine dining Nicolas Appèrt
The French sugar baker Nicolas Appèrt, a well-known food technologist from the time of Napoleon, experimented in those years with food. Appèrt already made syrups from candy; he heated the pots in water to 100 degrees Celsius and then cooled them down. He succeeded to conserve meat, vegetables and fruit in a sustainable way. In 1810 the French government awarded Appèrt prize money for his inventions. Thanks to their preserving jars the troops could go to war. One drawback was that the pots were rather heavy.
In this fine-dining restaurant you can dine extensively and enjoy a delicious 3-course lunch menu or a 4-course dinner menu from the chef and prepared by the students.
Fine-dining Nicolas Appèrt means quality, craft and the use of fresh locally sourced and seasonal products. Moreover, our students are eager to advise you on matching wines or beers to go with your dishes.
When making a reservation you can indicate allergies or special requests and we will discuss the options with you.
A nice present: De Rooi Pannen Gift Card.
This card is available from the teaching hotel. It can only be used in our restaurants Pierre Durand and Nicolas Appèrt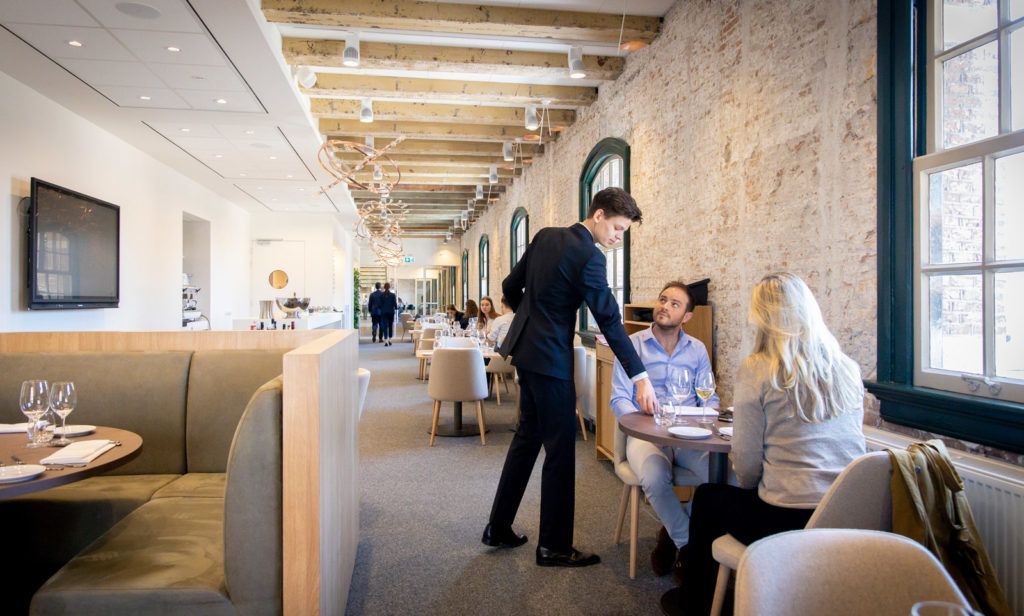 Choice
3-course lunch menu €18,50
starter, main, dessert
4-course dinermenu €22,50
Starter, entremets, main, dessert
Open
Monday to Friday.
Start lunch at 11.45 am and dinner at 5.30 pm. Only based on reservation.
---
---