Teaching Hotel De Rooi Pannen Breda
Teaching Hotel De Rooi Pannen Breda
Welcome to the Teaching Hotel De Rooi Pannen in Breda. At a unique location in the city centre of Breda you can stay the night in a Kazerne (Barracks) which has been transformed into an educational institution with lots of practice facilities.
The Teaching Hotel is run by students of the course Hospitality Entrepreneur / Manager. They are waiting to help you to check in, in one of the 16 hotel rooms. The Teaching Hotel offers 3 different types of rooms beautifully decorated while maintaining authentic elements. All rooms are provided with luxurious Auping beds, a stylish bathroom, tv-set and free WiFi and coffee and tea making facilities.
When you stay at our hotel you contribute to the students gaining practice experience. In this way your stay will be a special experience.
Check-in from 15.00 | Check-out before 11.00.
Free parking in the school grounds for all the guests of the Teaching Hotel.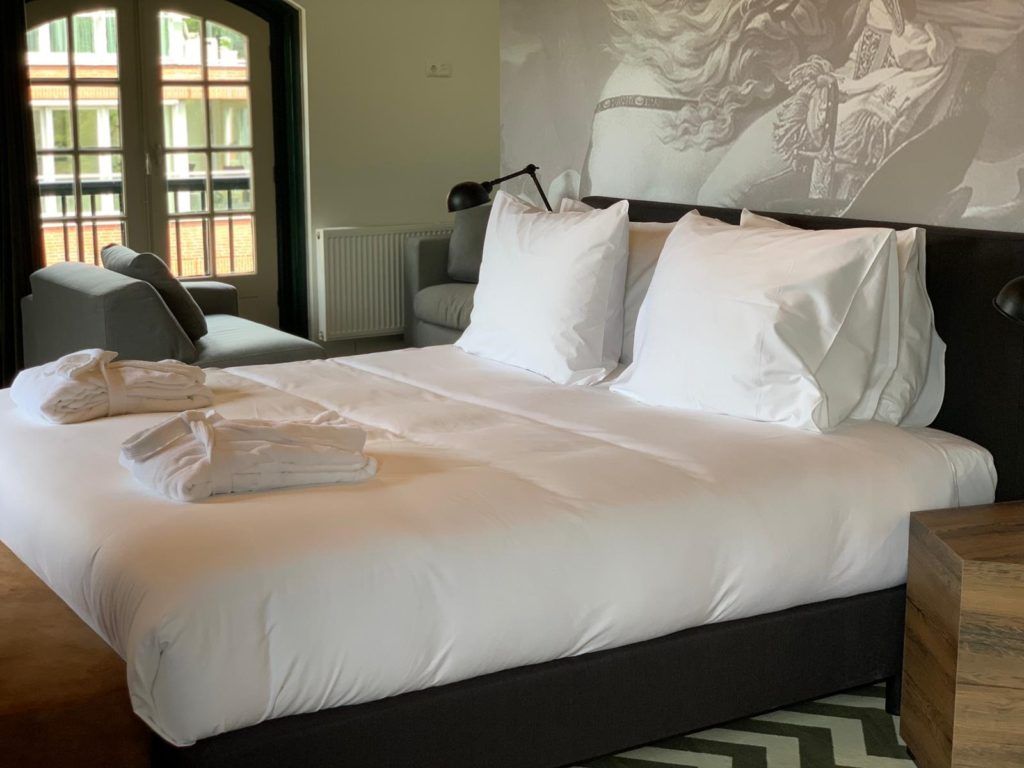 Prices and Reservations
Deluxe room
12m2 max. 2 persons
From €69,- per night
Executive room
18m2 max. 2 persons
From €89,- per night
Suite
40m2 max 2 persons + 1 child
From €129,- per night
Breakfast – €11,50 per person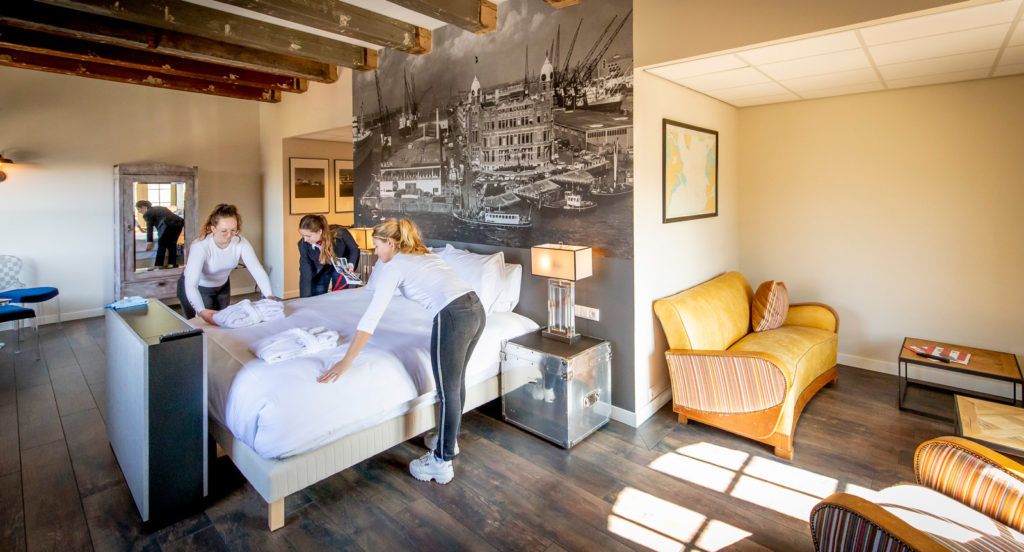 Opening hours
Monday 8 AM to Saturday 11 AM
From 26 October: Monday 8 a.m. to Sunday 11 a.m.